Are you looking for bathroom renovation ideas? If the answer is yes, you have come to the right place!
Giving your bathroom a makeover can increase the value of your property, and the final result should be a more functional and appealing space. Whether the room is ageing, outdated, or cluttered, a revamp could dramatically change the look and feel of your bathroom.
Along with the kitchen, your bathroom will be one of the most regularly used rooms in your home, and care should be taken to ensure the project is done correctly. Choosing the right theme, tradespeople, price, fittings, fixtures, and layout are all things to consider. WA Assett is an award-winning bathroom renovation company in Perth, and when you choose us you can utilise the experience of an in-house designer and project manager. 
If you are thinking about taking the next step and giving your bathroom an overhaul, there will probably be a range of questions you want answered.
The Most Common Bathroom Renovation Ideas Questions
What Is The Cheapest Way To Remodel A Bathroom?
A bathroom renovation can be expensive, but when done right the investment will be well worth it. If you are on a budget there are a few ways to get the upgrade you want, without spending a small fortune:
Avoid Big Structural Changes
Knocking down walls and moving plumbing will significantly impact the price of your bathroom redesign.
You can keep the cost down by replacing the toilet, fixtures, mirrors, cupboards, bath, shower, sink, and tiles without relocating their designated positions. Even a small bathroom can be made to feel more spacious with a few minor alterations.
Look For Affordable Alternatives
These days there are cheaper alternatives that look very similar to the real thing. For example, laminate and quartz can be used instead of natural stone. Ceramic and porcelain tiles can mimic the appearance of marble, giving you a luxury look…for less.
Before starting a new home renovation project you should set a clear budget. You can discuss this with your designer as they may be able to offer you more affordable alternatives.
Get It Right The First Time
When you spend money to refresh your bathroom it will save you money in the long run if you get it right the first time. This means repairing any underlying issues, fixing leaks, and combatting any water damage or mould.
Painting over a problem will only see it reemerge in the future. It can be worth it to spend a little extra now, to save a lot of money later.
Try A Mini Makeover
Sometimes an aesthetic revamp can be enough to transform your bathroom while on a budget. A mini makeover could include a new modern mirror, toilet, shower screen, fittings and fixtures. You may be surprised by how a few changes can freshen up a tired space.
As tiles age they are prone to chips, and replacing them will make an instant difference to the room. Minimalistic white tiles are always a favourite as they will make your bathroom look clean, light, and bright. Painting the walls with anti-mould paint will also liven up the space and make it feel like new.
You may even like to incorporate antique or refurbished pieces into your bathroom makeover. The right second hand accessories can give the room a glamorous touch, while saving you money.
What Should I Look For In A Bathroom Renovation?
If you are looking for bathroom renovation ideas, the first point of call should be your renovation expert. They will usually have a range of suggestions based on the size, shape, age, and layout of your room. You may also like to keep the theme consistent with the rest of your home, for example modern, rustic, or traditional.
There may be underlying structural damage that needs to be repaired, and work should be carried out in a specific order for the best results.
To determine whether you have found the right tradesperson for the job you can ask to see examples of previous work. Good communication, clear processes, price transparency, timelines, and quality materials are other factors you should consider. Rest assured when you choose WA Assett you will be using the services of a reputable, award winning company in Perth.
How Much Should An Average Bathroom Renovation Cost?
There are a number of factors that influence the cost of a bathroom renovation. Changing the layout and moving plumbing will be more expensive than a simple makeover. The size of your bathroom should be taken into account, as well as the type of accessories and materials you want.
In Australia, the average cost of a bathroom renovation is around $17,000. Expect to pay less for a budget makeover, and up to $35,000 for a complete luxury renovation. For a small bathroom with minimal tiling and 2 fixtures you should expect to pay at least $12,000.
How Much Does It Cost To Redo A Small Bathroom?
The cost to redo a small bathroom will obviously be less than a larger one. With less floor space, there will be fewer tiles and materials required. The cost will vary depending on the amount of work involved, but expect prices to start from $12,000 for a full makeover. It won't be significantly less than a regular bathroom as there will still be a number of different trades required.
Before starting the project, ask for a free estimate as this will give you the best indication of the final cost. At WA Assett we are leaders in small bathroom renovations in Perth, and can create a room that is spacious, modern, and comfortable. You will work with a dedicated project manager, who will be available every step of the way.
Should I DIY My Bathroom Renovation?
Unless you are experienced in DIY, you could end up with a time consuming project that needs fixing by a professional. It is recommended you hire an expert team to ensure strict safety standards and building requirements are met. Bathrooms need to be functional and in addition to the fittings and fixtures there is waterproofing, electrical, plumbing, and the underlying structure to consider.
Your new bathroom should be an exciting process, and not one that causes endless stress. For minor alterations such as a new toilet seat or shower head replacement, a DIY job will usually be fine. More extensive jobs will benefit from an expert touch, but this will be a personal decision.
What Bathroom Themes Are The Most Popular?
The perfect style of bathroom for your home will complement any other renovated spaces. For example, a cottage might suit a rustic theme, while a contemporary look will be better for a modern property.
It is a good idea to avoid any current trends that include bright colours or patterns that are unappealing to the masses. An outdated bathroom can have a negative impact on the resale value of your home, as does one with niche decor that would be described as an acquired taste.
For a timeless, stylish bathroom that most people will appreciate, think about neutrals such as greys, whites, and blacks. You can still give your bathroom a splash of individuality with smaller, unique features such as exposed wooden beams, or brushed gunmetal tapware.
Remember, you can change the accessories whenever you like including towels, floor mats, and small decor. A timeless bathroom is worth investing in and even if you aren't thinking about selling now, this might change in the future.
Should I Speak To A Bathroom Designer?
At WA Assett you will never have to make decisions on your own. We understand the process can be complicated and our team of friendly designers are ready to assist. We can share bathroom renovation ideas with you, and you can be as involved in the process as much, or as little as you like.
It is recommended you speak to a bathroom designer, as it can be difficult to picture the final result unless you have experience in this area. An expert will be able to guide you in the right direction, and may have ideas you hadn't yet considered based on style, budget, and room size.
We have two selection centres located in Perth – Bayswater and Subiaco – so you can come in and browse our range in person. We only use high quality brands from both Australia and overseas.
Working With WA Assett
If you are considering a bathroom renovation, we can help. When you choose WA Assett you will be working with an award winning team, and your new bathroom will be sure to impress. We can share a range of bathroom renovation ideas with you, and work together to create a design that is the perfect fit.
As a reputable Perth company with over 25 years of experience, we can provide you with a free, no obligation meeting with one of our in house designers. Our tradespeople are fully licensed, and we are committed to excellence regardless of the size of the project.
In addition to bathrooms, we can renovate other wet areas including your laundry and kitchen. Our kitchens are contemporary and functional, and we can create a design that suits the look and feel of your home.
For more information on our services or to book a consultation, please contact us today.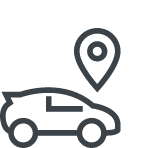 Let Us Come to You!
Contact us today for a FREE estimate and consultation with one of our experienced bathroom design consultants. We come to you!