Superior Bathroom Renovations
When you choose WA Assett for your Perth bathroom renovation, the process will be smooth and efficient. We take care of everything as we plan, design, and renovate!
You will have access to:
A dedicated renovation team including a design consultant and project manager
A large range of quality fittings and fixtures from our selection centres
A caring company who gives back to the local community
Experience the WA Assett Difference
When you choose a bathroom renovations company, they should be the right fit for the job. Talk to our Perth-based team today to learn more about our unique points of difference. We offer:
Affordable prices through our industry contacts
Designs that are modern and functional
Service that only comes from a locally Perth owned company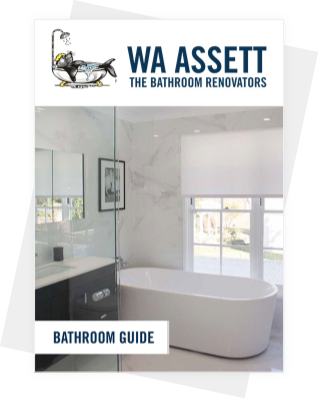 Get Your FREE Bathroom Guide
Be inspired with this free bathroom guide. It features tips and tricks from the professionals, and is recommended for anyone planning a bathroom renovation.
We'll come to you
Book your free estimate and in-house consultation with one of our experienced bathroom design consultants. We'll also come straight to you!
Call Us Now
on 9473 1800 or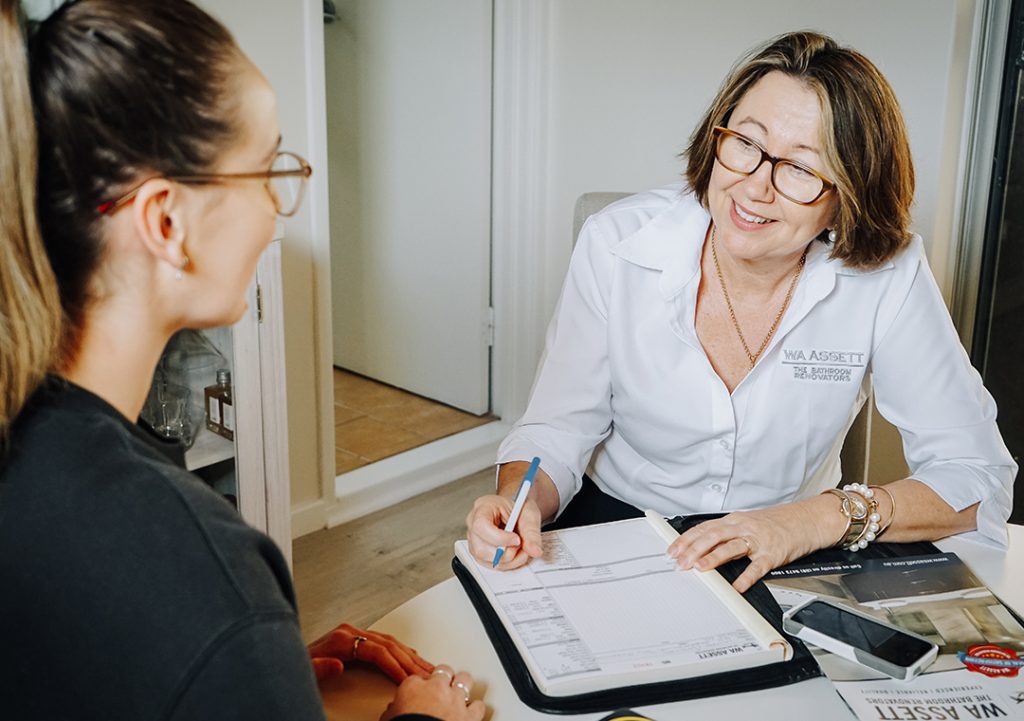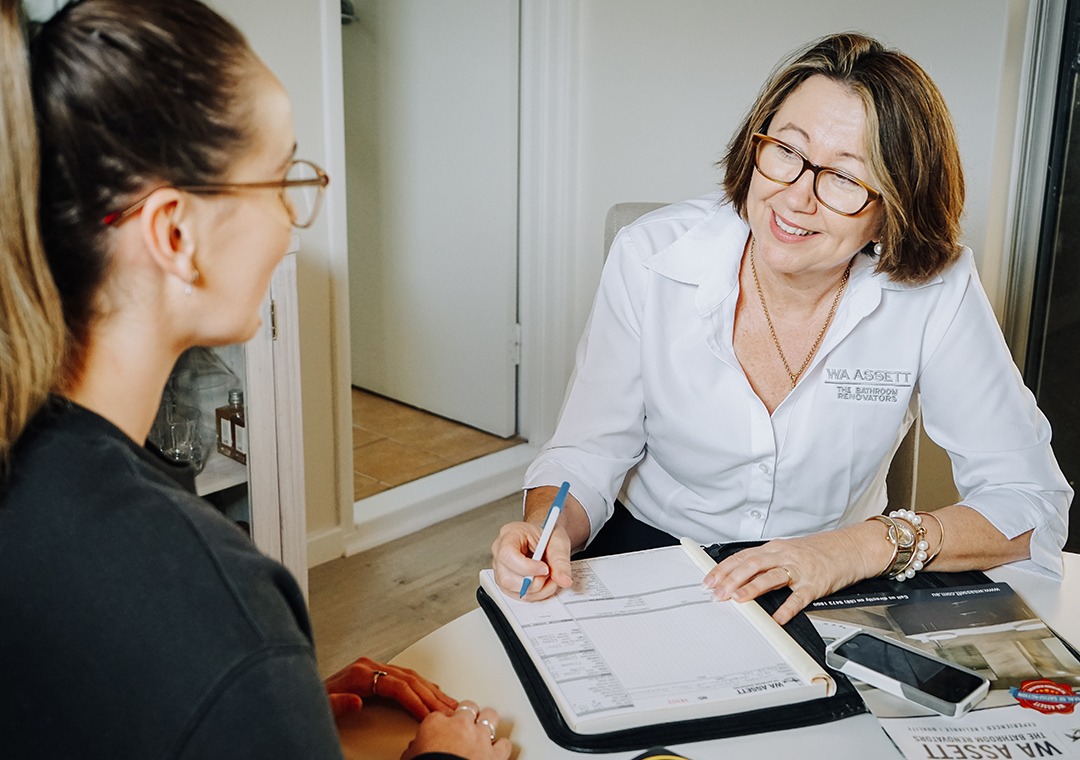 Our WA Assett award winning bathroom designs
From traditional to contemporary bathroom designs, our award winning bathroom renovation projects have been recognised in the bathroom and laundry design industry for more than 15 years.
At WA Assett we have taken home numerous bathroom design awards from reputable companies, and we always strive to be leaders in our field. With tough competition, we are proud of our achievements and look forward to the next challenge!
HIA Laminex Australia kitchen and bathroom award winners
Each year, the Housing Industry Association (HIA) host the HIA Laminex Australia Kitchen and Bathroom Awards. This is a highly competitive event and focuses on giving recognition to design and construction excellence in kitchens and bathrooms. In Western Australia, WA Assett are proud to have received this coveted award in both 2015, and 2016.
As the largest bathroom renovation specialists in Perth, WA Assett have built a strong reputation for quality designs. These types of awards are a result of hard work and a proven track record.
Continued recognition
We have our clients to thank for the recognition we continue to receive because they have always trusted us to deliver exceptional work when it comes to quality, innovation, sustainability, and affordability. Our team's collective experience of 100 years also gives us an edge because it makes it possible for us to conceptualise designer bathroom renovation ideas, and to create flawless work that's always executed on time and within budget.
In addition to our valued customers, the partners we work with allow us to consistently offer exceptional products and services. Due to our longstanding partnerships, we are able to provide our clients with the best products, at the best value every time.
Commercial and domestic bathroom renovations
At WA Assett our extensive experience has allowed us to build a portfolio of stunning bathroom designs. For over 20 years we have been delivering bathrooms to clients in Perth, with outstanding service and elegant designs which won't go out of date. Whether it is a small bathroom makeover, or a complete overhaul of a larger space, we know you will be pleased with the results of your renovation.
Our team can work on both commercial and domestic projects, and we can even design you a modified accessible bathroom. With an innovative approach, quality products, and an experienced team, any makeover will be personalised to your unique requirements. Remember, when you choose WA Assett, your bathroom will be created by an award winning company!
Other renovation services in Perth
In addition to our award winning bathroom renovations in Perth, WA Assett can renovate your kitchen or laundry. As the hub of your family home, the kitchen should be functional and stylish. We are passionate about customising your space to give you the kitchen you have always dreamed of. Our dedicated team can create a modern, traditional, or rustic kitchen, perfect for relaxing and entertaining guests.
The laundry doesn't have to be a room you dread spending time in, as our tradespeople are able to give it a transformation your friends will be envious of.
The WA Assett difference – Award winning bathroom designs
You can always trust WA Assett to complete any job to meet the highest of expectations. Whether it is renovating a small bathroom, designing a luxury oasis for a new home, or building an accessible bathroom for a commercial establishment, we can bring your vision into reality.
Before commencing any bathroom renovations, we discuss the objectives with our clients. We keep them involved in the process every step of the way, to ensure every fitting, paint colour, and accessory is suited to their lifestyle. At WA Assett we ensure our renovations run smoothly, and allocate each customer with their own project manager. This organisation means we can stick to a schedule, and you will always know what is coming next.
What Our Experts Say
Our team of experienced renovators have compiled their top tips for creating your dream bathroom, laundry, or kitchen. Learn more about what we do, and get the answers to some of our most frequently asked questions.