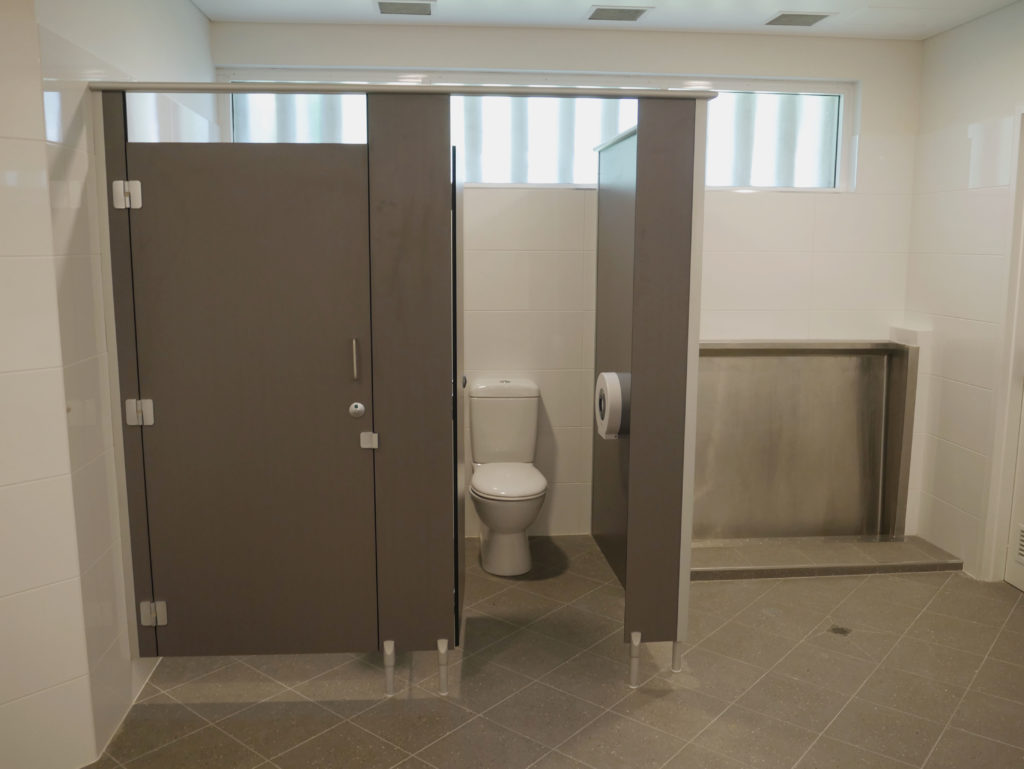 Turning Your Ideas Into Reality
Every project is unique, and we will work closely with you to bring your vision to life. We are committed to meeting (and exceeding) your expectations with excellent service and quality components. We design our bathrooms with convenience in mind, while ensuring the decor suits your commercial property.
Examples of commercial bathrooms:
Leisure centres
Cinemas and shopping complexes
Hospitals and clinics
Schools and universities
With decades of real industry experience in the Perth region, WA Assett has a reputation for excellence. Our talented team is complemented by our ability to source high quality materials. Commercial projects may require accessibility inclusions, and we are able to accomodate this.
A dedicated team keeping you updated every step of the way
Functional designs that can withstand the demands of commercial use
Unique fittings and fixtures to reflect your brand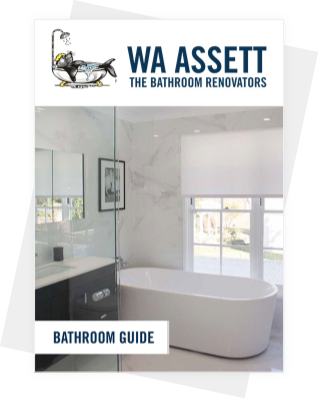 Get Your FREE Bathroom Guide
Be inspired with this free bathroom guide. It features tips and tricks from the professionals, and is recommended for anyone planning a bathroom renovation.
We'll come to you
Book your free estimate and in-house consultation with one of our experienced bathroom design consultants. We'll also come straight to you!
Call Us Now
on 9473 1800 or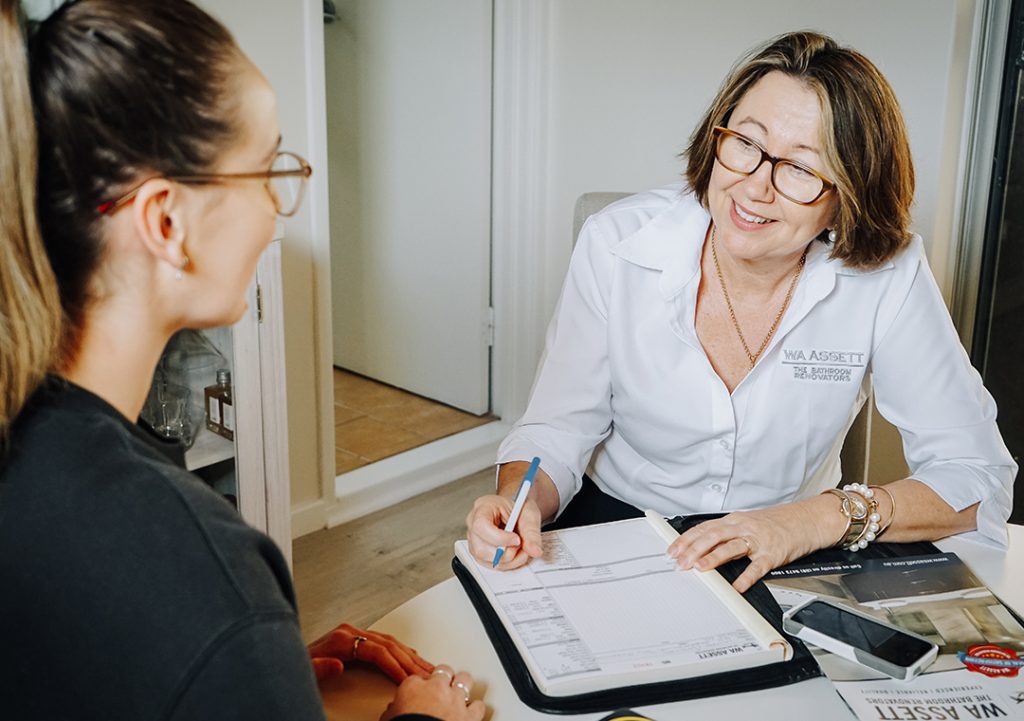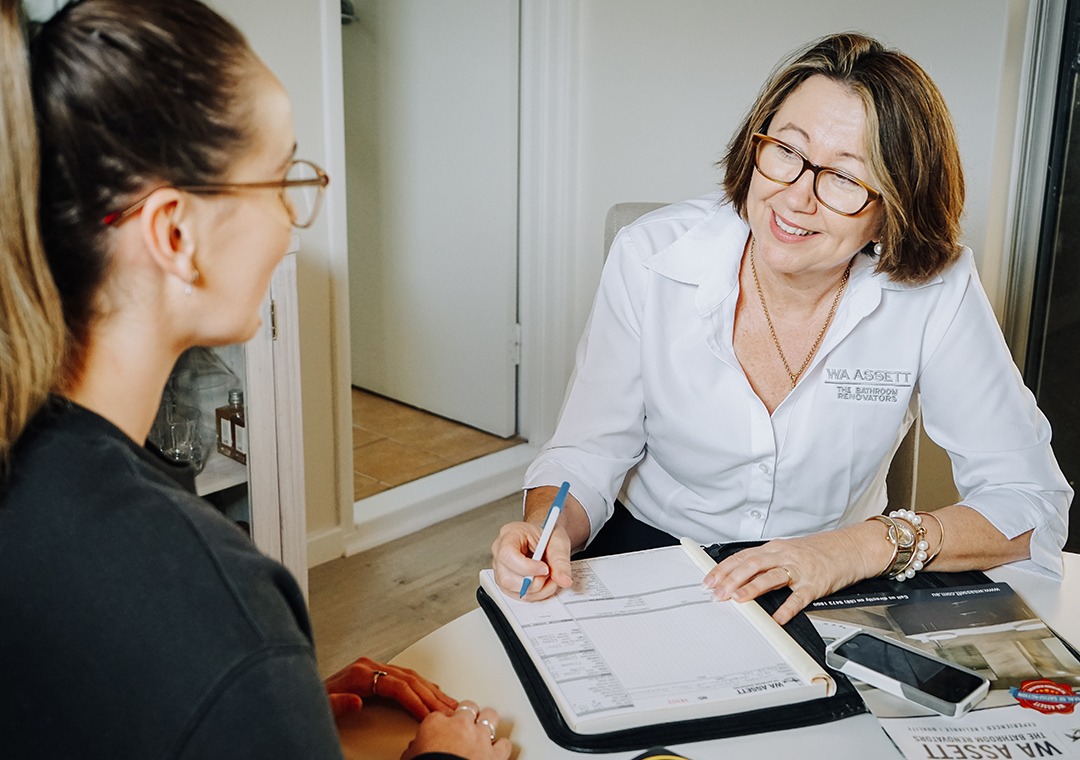 We renovate large commercial bathrooms
Since 1992, the team at WA Assett have been providing commercial bathroom renovations and design services to businesses throughout Perth. Our bathrooms combine both form and function, ensuring the restrooms are convenient to use while still being pleasant to visit.
Our award winning work is done to meet your specifications, and we only use the best tradespeople and materials to ensure consistency and quality is maintained for all of our bathrooms. Even large commercial bathrooms are achievable as over the years we have worked on projects of all shapes and sizes.
Commercial bathrooms may require a range of unique fittings, accessibility items such as handicap stalls, and water wise installations. Whether it is a cinema, hospital, shopping centre, salon, or workshop, our bathroom designers will find a solution that is fit for purpose.
Looking for a large commercial bathroom installation or renovation in Perth? Book a Consultation with one of our friendly bathroom designers!
Commercial bathrooms built on your ideas
Every project that we handle is a collaborative effort between our experienced team and our clients. When you choose WA Assett as your renovators, you can expect us to work closely with you through every stage of the project. This commitment to customer service and good communication ensures we always meet, or exceed, your expectations. You will have the final say regarding any colours, fittings, and extras, and we can even match the decor to your existing establishment.
This transparent and focused approach to bathroom renovations has enabled us to create a large portfolio of satisfied clients, including schools, offices, hotels, and leisure centres. If you have an idea in mind, we will help you to make it a reality regardless of how quirky or interesting it may be. Alternatively, if you are time poor we can take care of the entire commercial bathroom design for you before seeking final approval.
Built by a team of experienced builders
At WA Assett we have a dedicated team of builders with collective experience of over 100 years. This is evident in the quality of work that we deliver, making us the most trusted bathroom renovator in Perth today. Experience is also essential in ensuring that your bathroom meets Australian standards, and we are familiar with local and national regulations. This knowledge is especially important in the case of handicap accessible bathrooms.
Our tradespeople are licensed and fully qualified, and community safety on our worksites is always a priority. We understand commercial bathrooms need to cater to a diverse range of people, with included options for accessibility. We will build your commercial bathroom to suit the needs of your customers and staff, with a modern or traditional appearance.
Bathrooms that are made to Last
Unlike residential bathrooms, commercial bathrooms are subjected to significant wear and tear throughout their lifetime. We understand the demands of a busy restroom, which is why our team of professional and experienced tradespeople only use the best materials on the market. Over the years we have developed strong relationships with distributors, which allows us to quickly source the quality materials required, at a fair price.
With a commitment to durability and an eye for the top accessories, we are able to significantly extend the life of your commercial bathrooms. When your bathroom is made to last, you will be investing in a renovation that will stand the test of time. This could even save you money on maintenance and repair costs in the future!
Large commercial bathrooms built without compromise
We believe our work speaks for itself, and when you choose WA Assett you don't have to sacrifice quality for affordability. We pride ourselves on providing luxury alternatives while retaining a competitive pricing structure.
Having built our network of partners in the industry, we have access to some of the best talent and materials around at a more reasonable cost. We can stretch your budget further than other companies, and give you and your customers the bathroom they deserve!
You can browse our commercial design gallery for inspiration from just a few of the jobs we have completed. Alternatively we have a selection centres in Bayswater where you can view samples of work and speak to our staff in person when you book in a consultation.
What Our Experts Say
Our team of experienced renovators have compiled their top tips for creating your dream bathroom, laundry, or kitchen. Learn more about what we do, and get the answers to some of our most frequently asked questions.