Small bathrooms, designed for maximum space
When you choose WA Assett for your small bathroom renovation, you won't have to choose between good looks and functionality…because we will give you both!
We will always be available to answer any questions throughout the process, as we take care of every detail in your small bathroom renovation.
We allocate design consultants, project managers and tradespeople who specialise in small bathrooms and can provide small bathroom renovation ideas
We can recommend a range of space saving fittings and fixtures to enhance the space
We will give you exceptional results at an affordable price
Small Bathrooms Renovation Ideas
A Small Bathroom That Fits Your Home
Get in touch to learn more about how we can create a small bathroom design that is consistent with the theme of your home. Whether it is modern, heritage, or industrial, we can give you the perfect fit!
A selection of accessories ranging in price
Functional small bathroom designs with a modern twist
Local customer service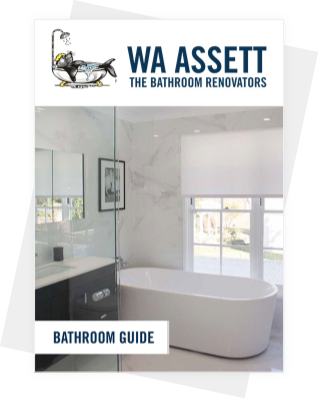 Get Your FREE Bathroom Guide
Be inspired with this free bathroom guide. It features tips and tricks from the professionals, and is recommended for anyone planning a bathroom renovation.
We'll come to you
Book your free estimate and in-house consultation with one of our experienced bathroom design consultants. We'll also come straight to you!
Call Us Now
on 9473 1800 or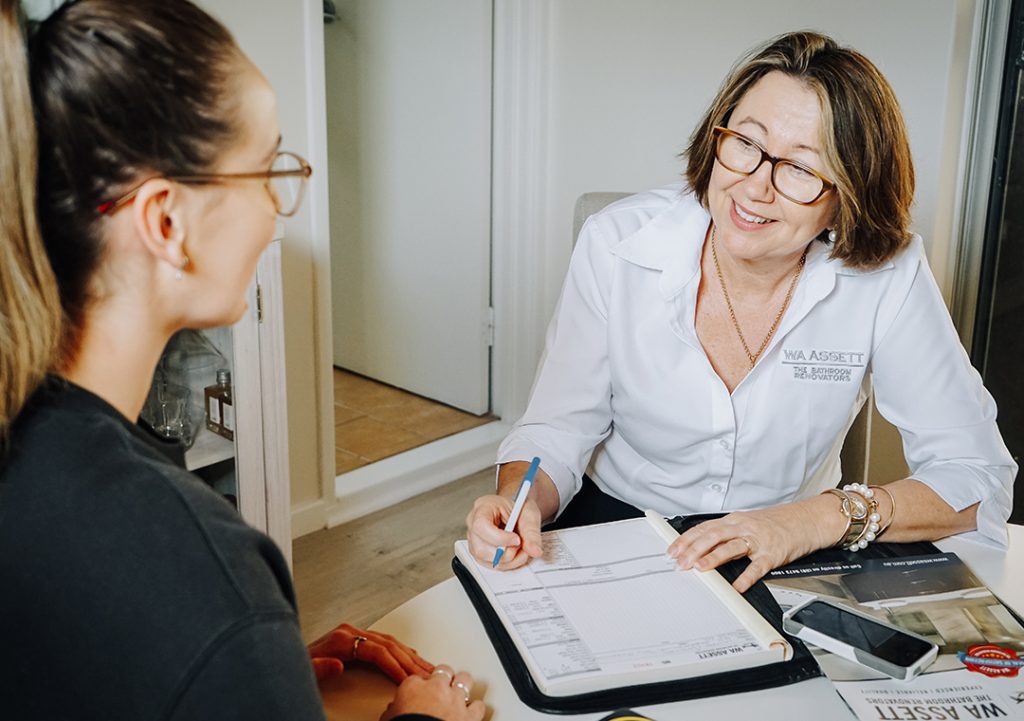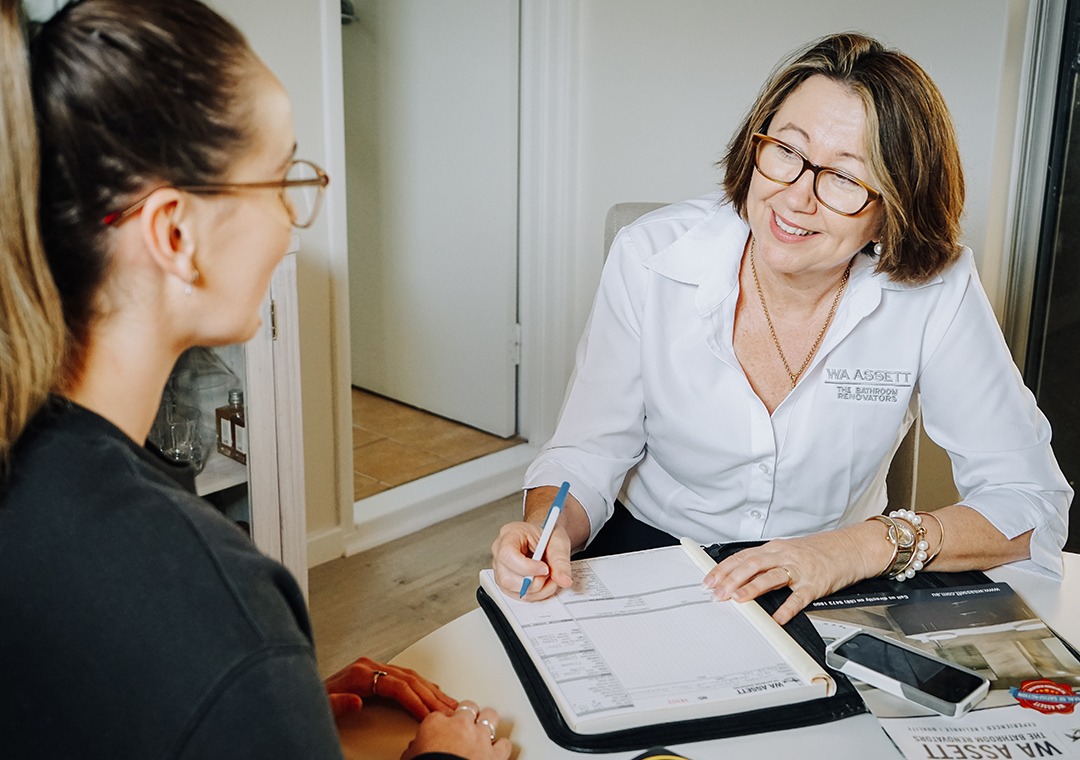 High-quality small bathroom renovations
When you're looking to renovate your bathroom, even small bathroom renovations can add value to your home. Regardless of any size constraints, it is important to include a range of innovative features in small bathroom designs that would be appealing to modern homeowners. Your bathroom should look stylish, while still retaining a high level of functionality.
As your trusted bathroom renovator in Perth, you can expect WA Assett to deliver work that's aesthetically pleasing, functional, and within your budget. We make this possible by working closely with you from the beginning to the end of the project.
Have you been putting off your small bathroom renovations due to lack of space? Our experienced team can transform your compact bathroom with space saving designs. Contact us today to learn more about our services.
Our attention to detail ensures we are always on the same page in terms of the design and execution of the project. With clear communication, professional tradespeople, and years of experience, we can potentially save our clients a significant amount of time and money.
Whether you want to create a feeling of more space in your small bathroom, add extra storage, increase accessibility, or do a complete transformation, the team at WA Assett will always deliver. On budget and on time. All of our work meets strict Australian standards and worker safety is a top priority.
Great small bathroom design ideas
We have been in the building industry for over 20 years, and have gained a strong reputation for excellence. Our expertise has been recognised and we have been honoured with a number of awards. As a leader in the field we know that small bathrooms don't have to be dull and cramped. The team at WA Assett can create designs that don't just look great, but also come with any essential features that you may need.
We personalise each project to suit the individual needs of our clients. As an example, if you require an accessible bathroom, we can equip the space with a wheelchair accessible shower and grab rails for added convenience and safety. Or, if you want a modern space with heated lamps, luxury tiles, and all the trimmings, we can accommodate your request.
The workmanship that we provide is also unrivalled. This is because our team has a collective experience of over 100 years, enabling us to offer exceptional work on time and within budget. We manage every stage of the project to keep everything clear, organised, and streamlined. This dedication and time management makes the entire process convenient and hassle-free for our customers.
Versatile designs for small bathrooms
If you are stuck with a small bathroom, it may be impractical or impossible to create an extension. However, even with a small bathroom design which can't be expanded, there are still a range of ways we can give you more space. With our thoughtful renovations we can move or remove components, and replace existing items with slimline fittings.
At WA Assett, our bathroom designers can work with you to discover the best use of space, making a small bathroom look and feel much bigger than it is. We can choose a style to suit the interior of your home, with both traditional and contemporary bathroom designs regularly requested. We will discuss with you exactly what is essential, and give you a range of options to choose from. Remember, with the right team of renovation experts, a small bathroom doesn't have to be boring…it can still be an impressive room to show off to your guests!
Our online gallery showcases some of our previous work, giving you inspiration of what can be achieved. For those who prefer to experience a display in person, we have selection centres located in Bayswater, and Subiaco, WA.
Contact us today!
At WA Assett, we are passionate about what we do, and this attitude for success shows in our award winning work.
We are a company who cares, and are involved extensively in the community by fundraising, volunteering, offering sponsorships, and product donations. When you choose us to complete your project, you will be working with a longstanding local business who is up-to-date with the latest bathroom trends and regulations.
What Our Experts Say
Our team of experienced renovators have compiled their top tips for creating your dream bathroom, laundry, or kitchen. Learn more about what we do, and get the answers to some of our most frequently asked questions.