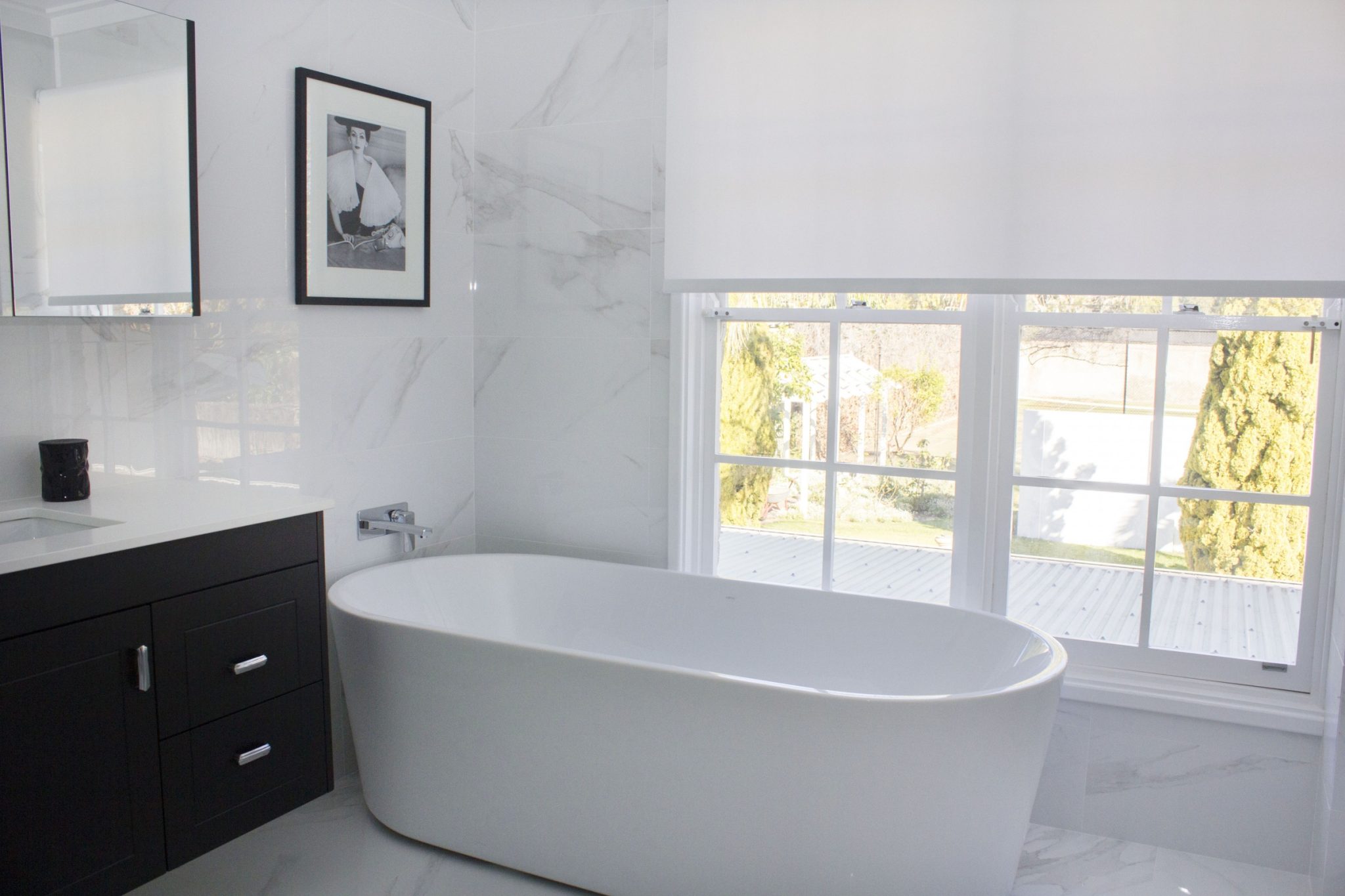 Timeless bathroom designs
Our dedicated bathroom renovations team is adept at crafting enduring spaces that are timeless and elegant.
Our extensive industry experience has seen us evolve our building methods over time, allowing us to create bathroom designs that not only align with contemporary trends but also emphasise the appeal of timeless aesthetics.
When you choose our Perth company to renovate your old bathroom, we will transform it into a contemporary masterpiece. We have a large number of fittings and finishes to choose from and can match your new bathroom to your current home. Whether it is crisp whites, subtle greys, or an extravagant feature wall, we can accommodate any request.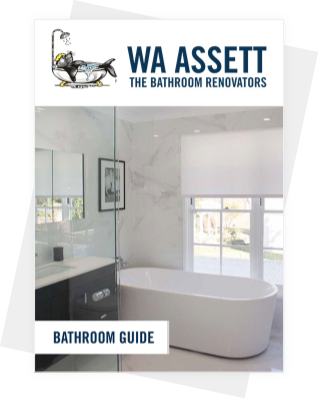 Get Your FREE Bathroom Guide
Be inspired with this free bathroom guide. It features tips and tricks from the professionals, and is recommended for anyone planning a bathroom renovation.
We'll come to you
Book your free estimate and in-house consultation with one of our experienced bathroom design consultants. We'll also come straight to you!
Call Us Now
on 9473 1800 or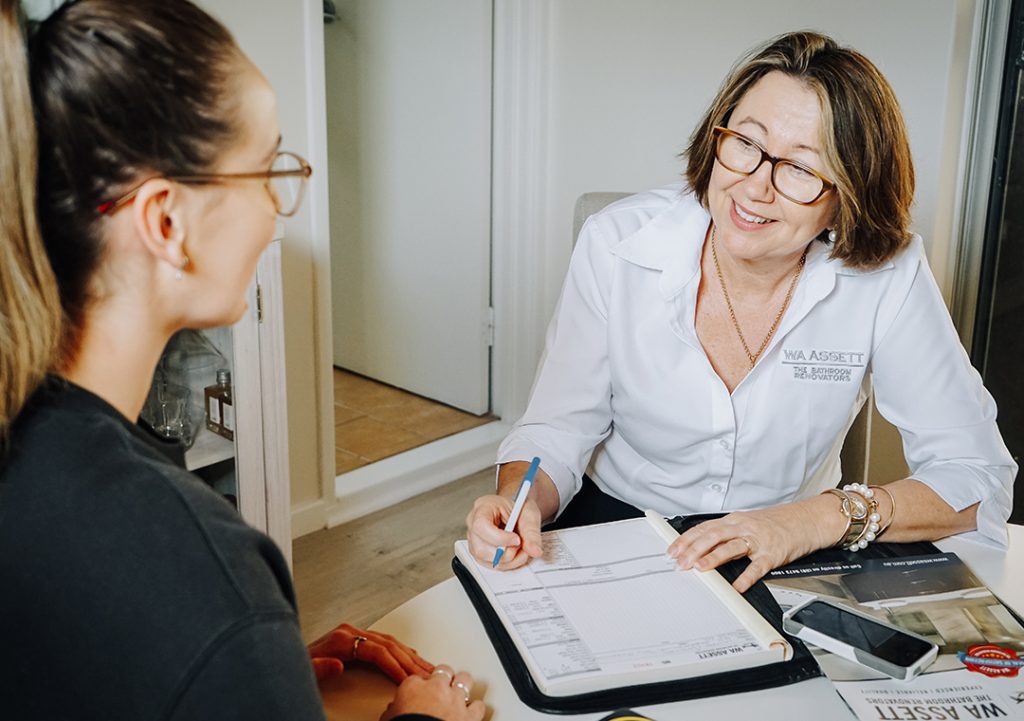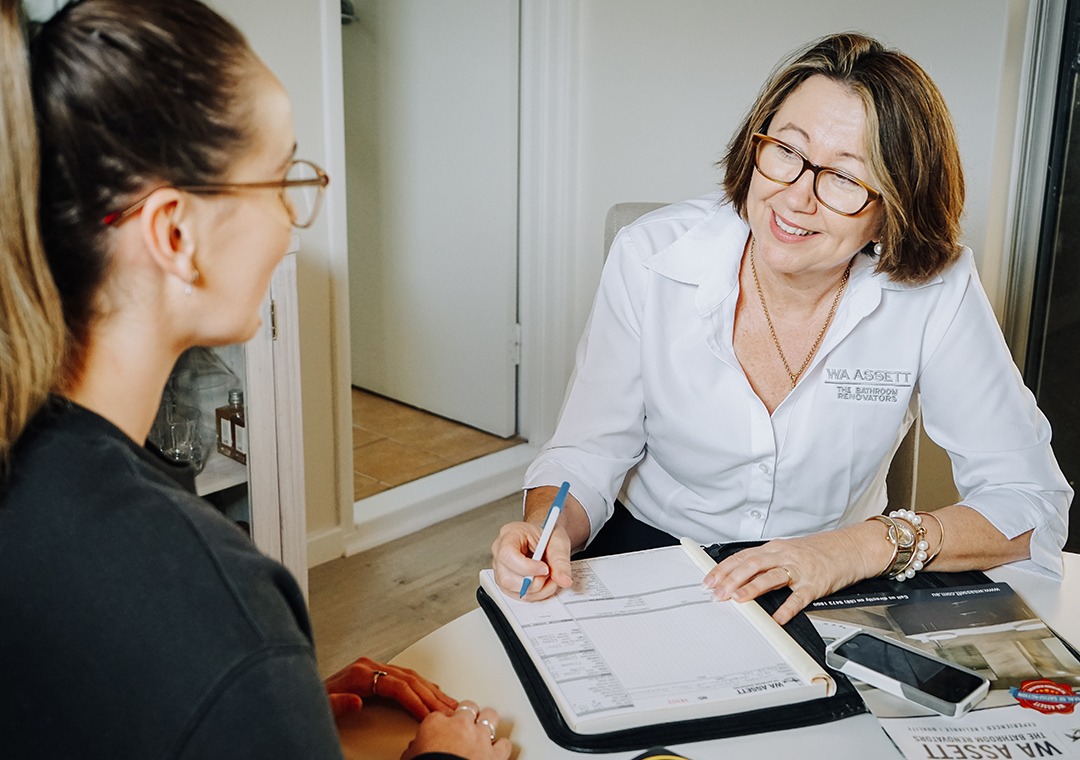 Contemporary bathroom options that are accessible
For over 20 years, the team at WA Assett have been working tirelessly to create luxurious bathrooms for our clients in Perth. We understand not everyone is the same and may have different mobility needs.
We can turn your bathroom into a more accessible one. We can work with individuals or businesses to add extra items such as rails, handicap stalls, or customised showers where required. With our creativity your accessible bathroom can still be stylish and contemporary.
Contemporary bathrooms for domestic or commercial properties
Our qualified and licensed tradespeople are able to work on both domestic and commercial bathroom renovations in Perth. We have been recognised for our exceptional results, having won multiple industry awards. Our high attention to detail, quality materials, and experienced workforce are all attributed to our continued success.
We can transform even the smallest bathroom with space saving innovations, giving you more room to move. Alternatively, we have completed a number of contemporary commercial bathrooms including schools and leisure centres. Whether it is a tiny bathroom that needs an overhaul, or a hospital, theatre, or other commercial restroom, you can have confidence in WA Assett.
The WA Assett Difference
At WA Assett we do things differently. We involve our clients in their project from start to finish, and have a reputation for providing excellent customer service. We will give you a clear timeline for completion, and our tradespeople are experienced and reliable.
We have networked extensively over the years, which has allowed us to source the highest quality products at a great price. This accessibility of materials combined with the efficiency of our workers ensures we can offer competitive pricing without ever having to sacrifice our standards.
With transparency, an eye for detail, and exceptional results every time, WA Assett are a smart choice.
What Our Experts Say
Our team of experienced renovators have compiled their top tips for creating your dream bathroom, laundry, or kitchen. Learn more about what we do, and get the answers to some of our most frequently asked questions.