Tailor your bathroom design
WA Assett offers complete bathroom renovations that are tailored to your style and requirements: big or small, modern or classic.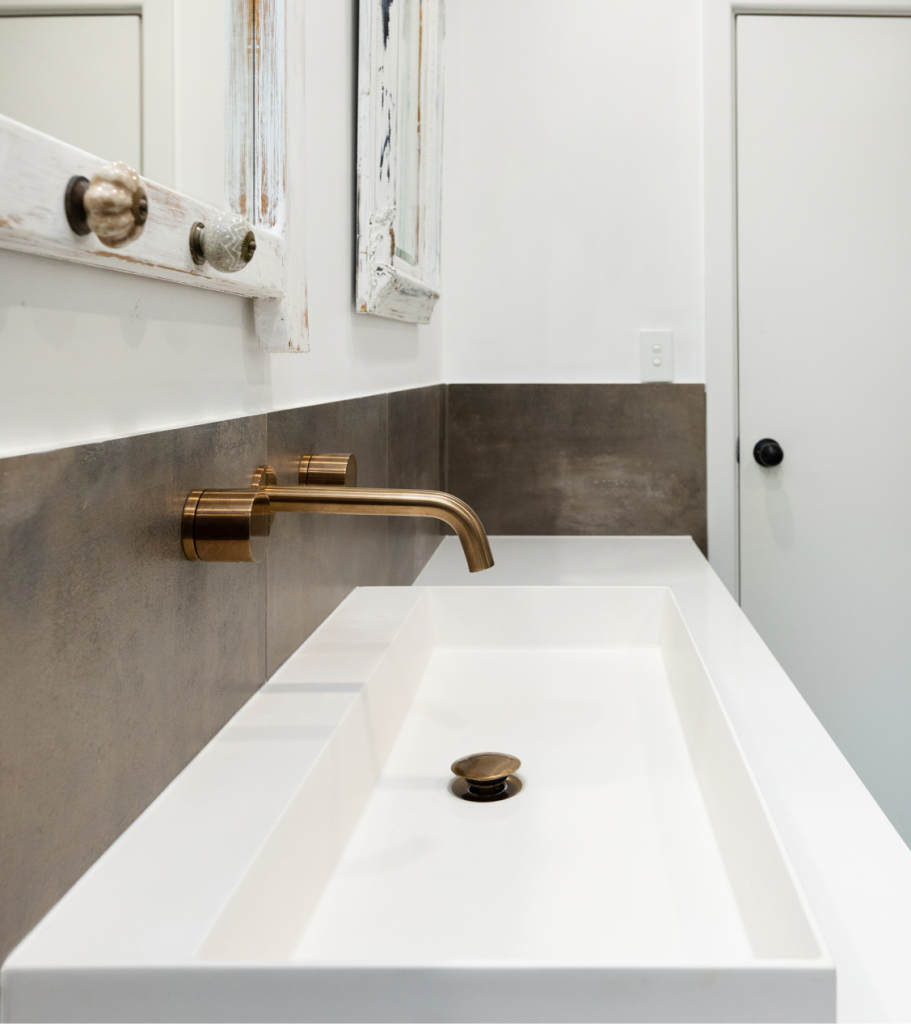 Bathroom Renovations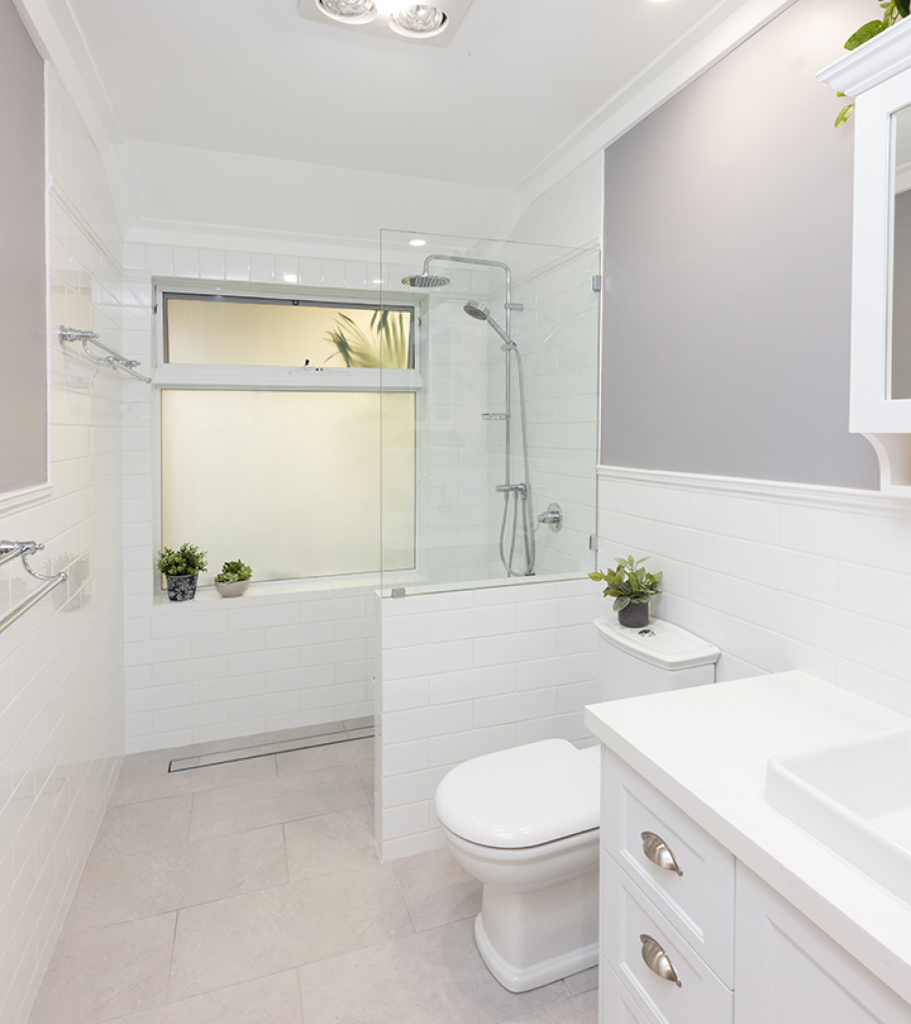 Accessible Bathrooms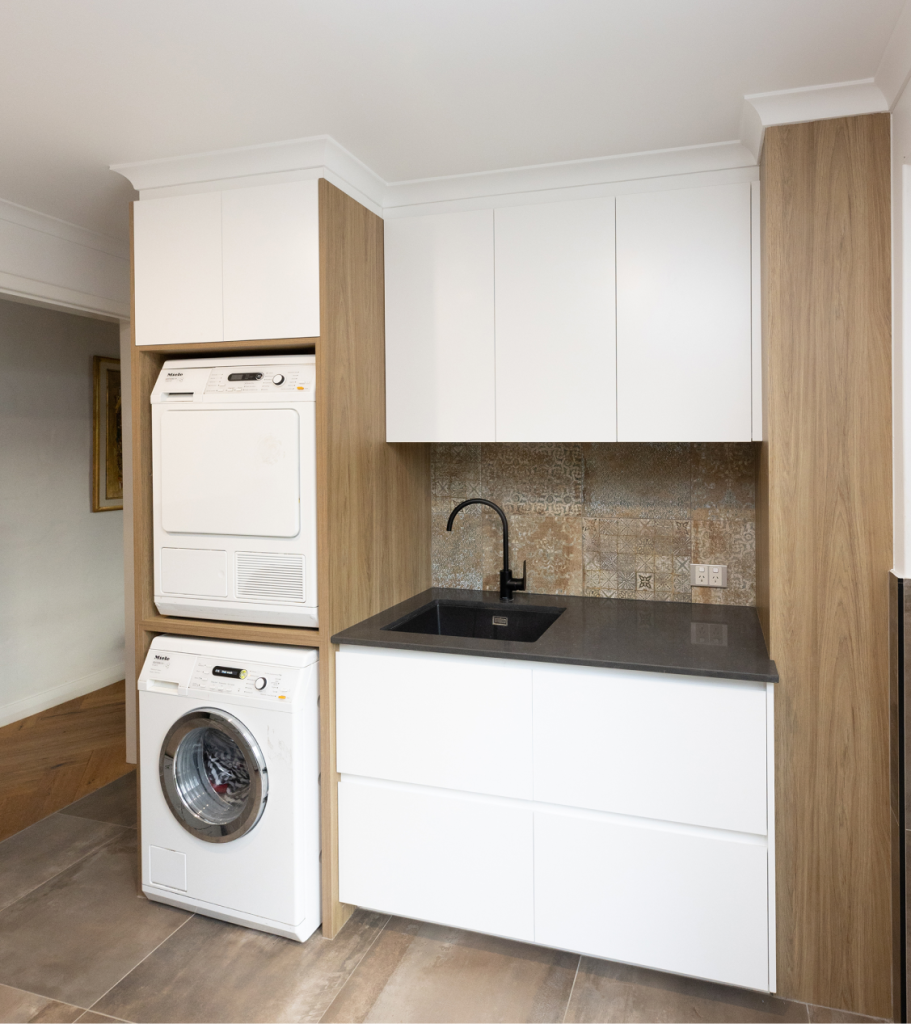 Laundry Renovations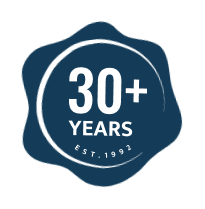 Perth's most established bathroom renovators
WA Assett is a family owned renovation company with over 30 years of industry experience. With a dedicated team of professional renovators, we can work on both domestic and commercial projects. We pride ourselves on high quality results, and this has seen us gain a reputation for excellence.
Attention to Detail
We never cut corners and you will benefit from excellent workmanship and attention to detail.
Quality Fixtures
We only use high quality fittings and fixtures to ensure your bathroom is built to last.
Seal of Satisfaction
We stand by the quality of our work and offer customers a seal of satisfaction guarantee.
Our renovation process
Initial Consultation

One of our experienced sales consultants will come out to your house and provide a free in-house consultation and estimate.

Design and Planning

You'll view the design and your consultant will take you through the details of your estimate.

Materials Selection

We'll take you around our showroom, so that you can view the  12 bathrooms and the laundry displays that we have on show for inspiration.

Demolition and Preparation

Taking around one day to complete, demolition is the first proper step in your physical bathroom renovation.

Building Works and Tiling

From carpentry and plumbing to electricity and tiling, this stage is the crux of the bathroom renovation process.

Fixture Installation

The bathroom selections you made in the third stage will now be installed, bringing the final product together.

Final Inspection and Walkthrough

We care about quality and standing behind our work, which means we'll take you through your bathroom renovation in person.

Handover

When we're confident that you're happy with everything, we'll hand over the bathroom for you to enjoy for many years to come!
What our clients say
Don't take our word for it – there's no shortage of happy customers who've had their bathrooms renovated by us.
Corrina M
Our newly modified wheelchair accessible bathroom has quite literally changed how we live as a family.WA Assett were professional throughout, including the initial quote and design discussions with knowledgeable, innovative Frances, to locking in clear black and white contract details with Monique, regular communication and scheduling from super efficient Kim, spot on project management and troubleshooting from Alan and timely and precise work from friendly helpful trades, in particular Abdul the most meticulous tiler ever.This experience has restored our faith in the reno/trades industry. So much so, that we're having them back to remodel ensuite and laundry in the new year. Would happily recommend to anyone looking for a hassle free, efficiently managed and administered, beautifully finished renovation.
C & R Susac
A huge thank you to Kim & the WA Assett team.  As always, we are very satisfied with all the trades & Alan. We're lost for words, we love our new laundry and we're so glad we chose WA Assett to complete the renovation.
Ruth Boehm
I have recently had my bathroom renovated by WA Assett.
They have been excellent to deal with at every stage in the project, from design to completion. I am delighted with the result and have no hesitation in recommending them.
Browse Our Modern Bathroom Designs
Our gallery showcases some of our favourite bathroom renovations. Be inspired by our previous work before starting your own project.
We'll come to you
Book your free estimate and in-house consultation with one of our experienced bathroom design consultants. We'll also come straight to you!
Call Us Now
on 9473 1800 or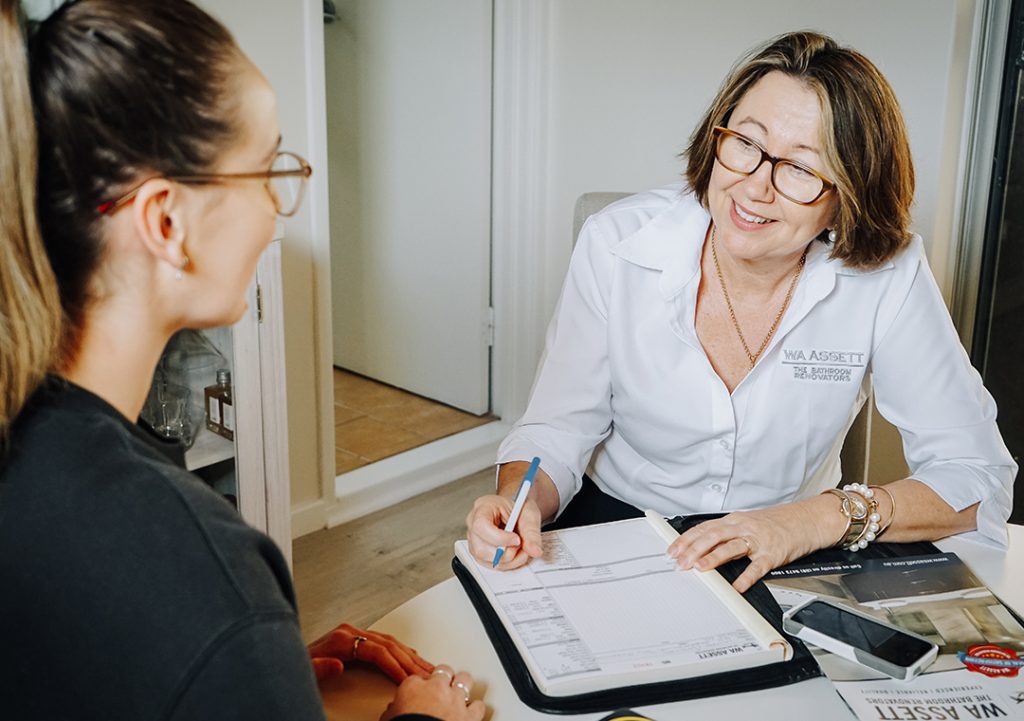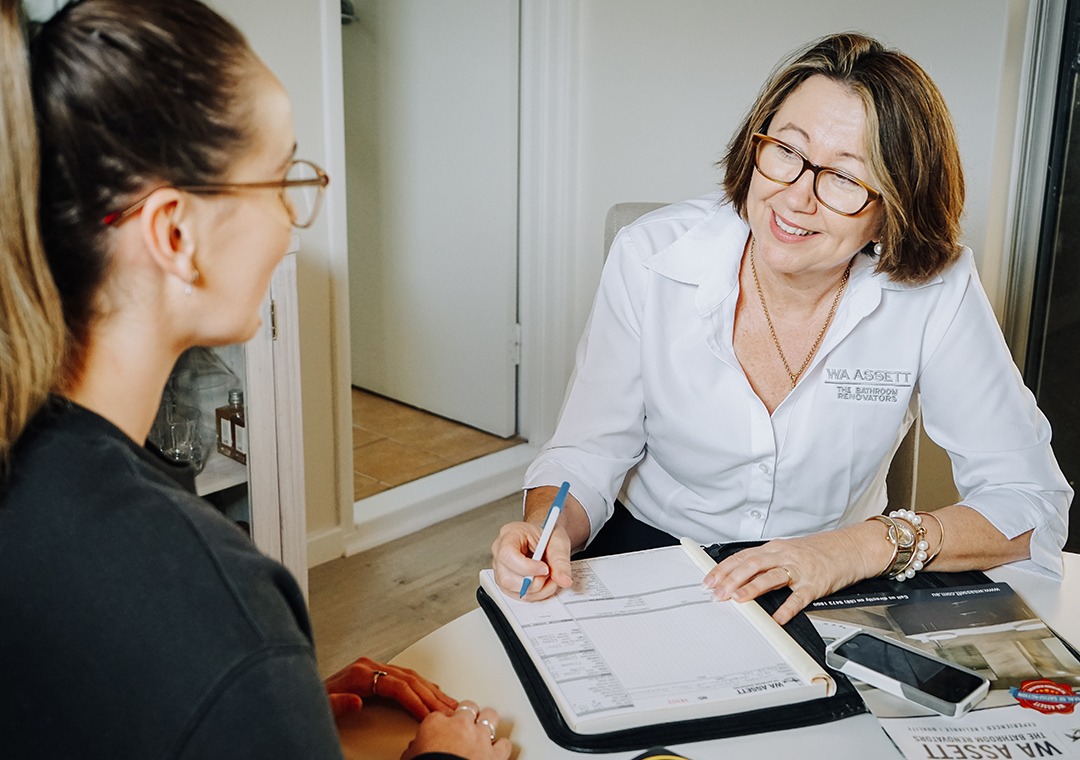 Frequency Asked Questions
Can I visit the WA Assett Selection Centre?
The WA Assett Selection Centre is only open to our clients. That means that you'll come to visit the Selection Centre when we reach that part of your renovation process.
However, the Selection Centre unfortunately is not open to the general public and can only be visited by appointment.
What is the WA Assett "seal of satisfaction"?
We stand by the quality of our work, which is why we offer a seal of satisfaction with every renovation we complete. From traditional to contemporary bathroom designs, we ensure that we execute renovations with unrivalled craftsmanship.
You can be assured that our work will remain beautiful and functional in the years to come.
Do I need to move out during the renovation?
Want to get started on your bathroom reno, but worried that you're going to have to make yourself scarce for a few weeks?
We don't require you to move out during your renovation; however, we can provide you with a mobile bathroom in the meantime while your current bathroom is unusable.
Does WA Assett only do full bathroom renovations?
Yes. To ensure that our work is done to the highest quality and that you're happy with the result, we only do full bathroom renovations and do not do partial bathroom renovations.
Often, we find that when people just want "part" of their bathroom renovated, the newly-improved parts only highlight the rest of the bathroom that needs refreshing.
It's for this reason that we recommend a complete renovation, so that you get a result that you are 100% satisfied with.
How does the bathroom renovation process work?
When you enquire with us, you will be contacted by a member of our bathroom design team and, as soon as you accept the estimate, assigned a project manager, so you can rest easy knowing your renovation is in good hands.
Small bathroom or big, we'll be involved at every step of the way. Our experienced team takes care of every aspect of the bathroom renovation process; from the initial concept & design to completion of works.
This is because we want to ensure you receive amazing results that are delivered in an acceptable time frame.
How can I book my free consultation?
Ready to get started? Ask us for an estimate by clicking through to our 'Get a free estimate' form or give us a call on 9473 1800.