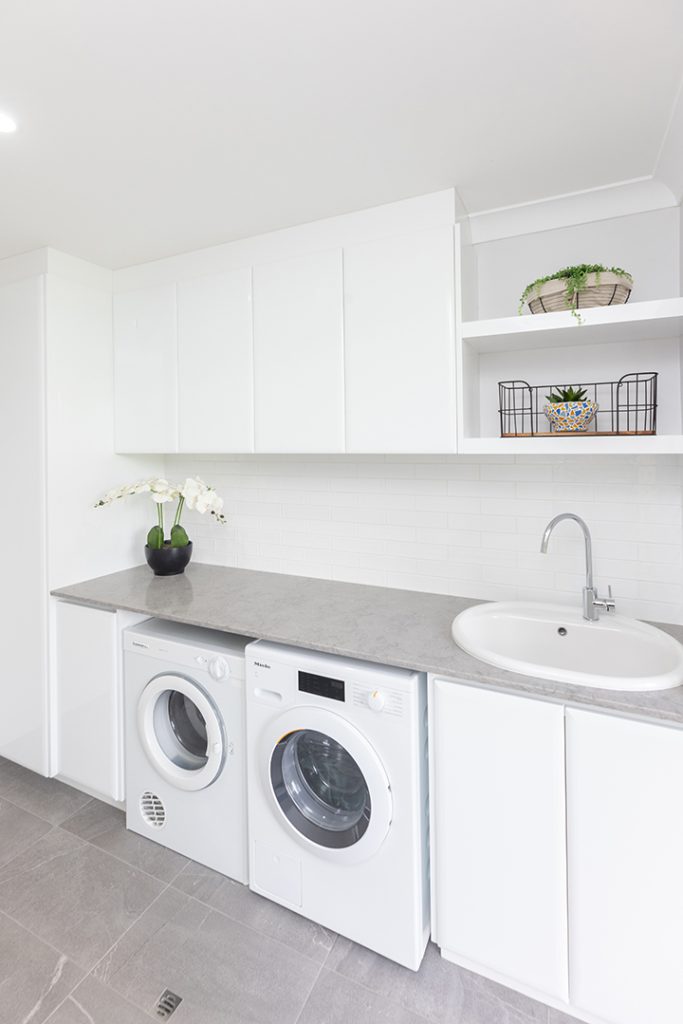 Outstanding laundry renovations
Your laundry can become a more practical and stylish room, which might even make the mundane task of washing clothes much more enjoyable!
At WA Assett we are an award winning company with years of experience creating bathrooms, laundries, and kitchens. We can make use of even small spaces to accommodate your washing machine, dryer, sink, ironing board, and linen. WA Assett is also experienced in creating accessible rooms.
Laundry Renovations Gallery
Our talented team maintain open communication with our clients throughout every stage of the project to ensure that we know exactly what is required in their laundry room. Whether you need extra storage space, new laundry room countertops, or fresh laundry room decor, you can depend on us to turn your vision into reality. Regardless of whether it's traditional or contemporary, we can fit your renovation to suit your existing home.
What Our Experts Say
Our team of experienced renovators have compiled their top tips for creating your dream bathroom, laundry, or kitchen. Learn more about what we do, and get the answers to some of our most frequently asked questions.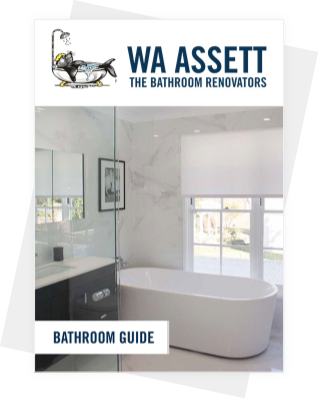 Get Your FREE Bathroom Guide
Be inspired with this free bathroom guide. It features tips and tricks from the professionals, and is recommended for anyone planning a bathroom renovation.
We'll come to you
Book your free estimate and in-house consultation with one of our experienced bathroom design consultants. We'll also come straight to you!
Call Us Now
on 9473 1800 or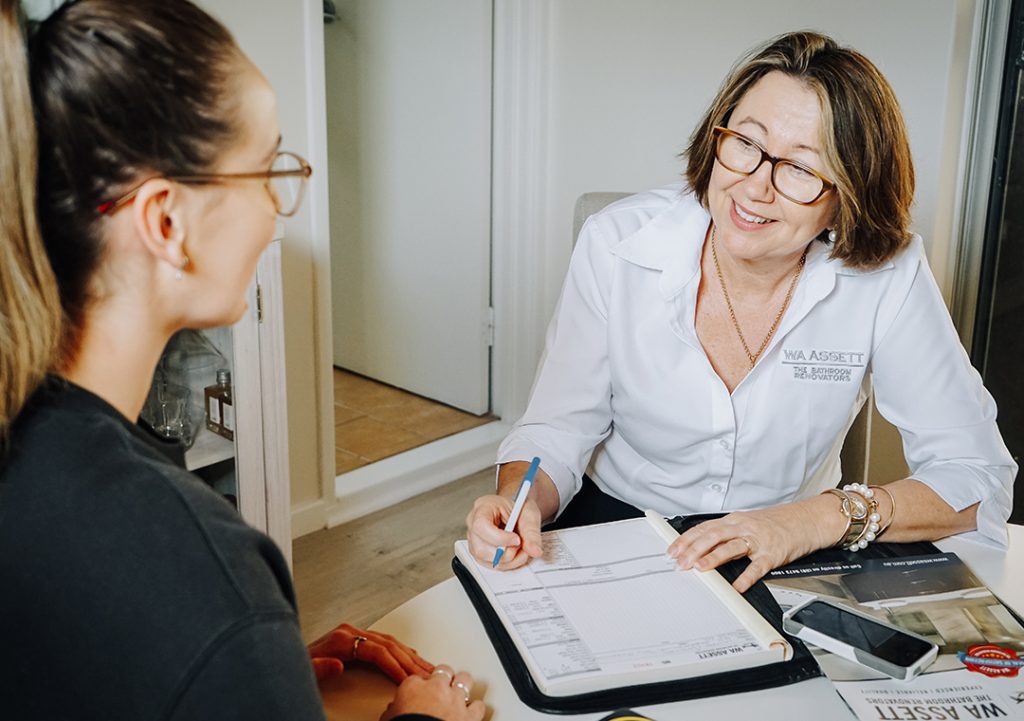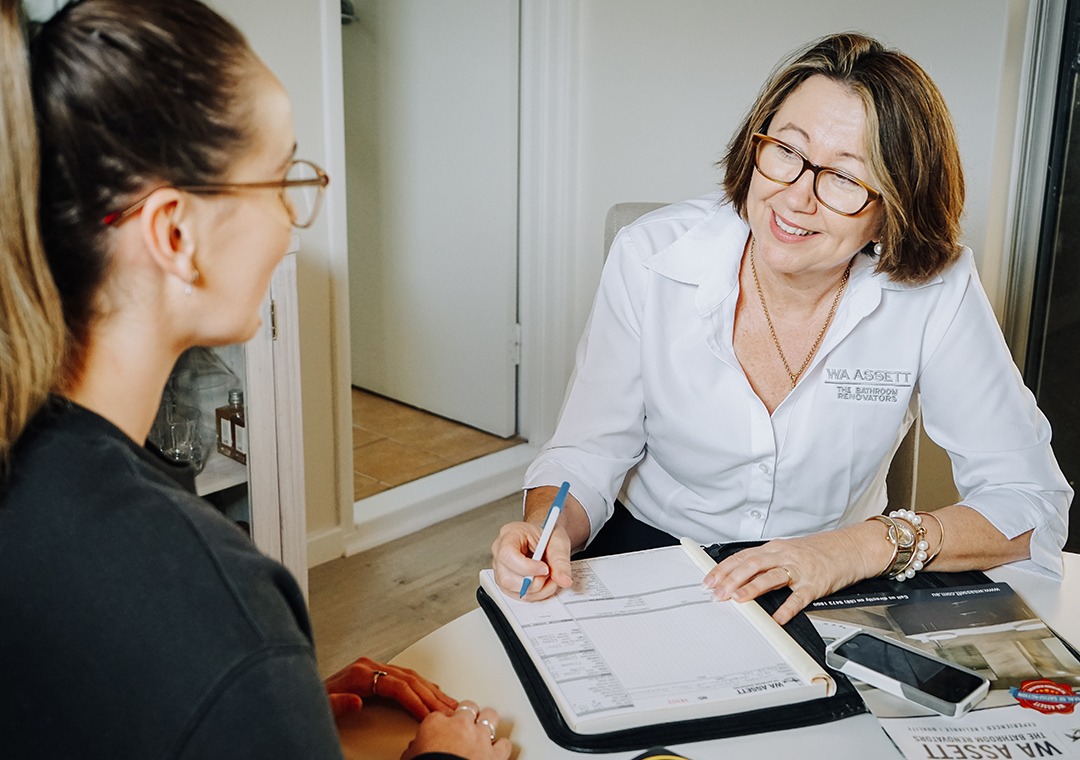 Our costs and services are always transparent
A few simple changes could be enough to modernise an older laundry, or a complete overhaul will make it your own. With tradespeople who are experienced, licensed, and qualified, you can rest assured the laundry renovation will run smoothly and efficiently. With exceptional and consistent results, your laundry will be a room you can be proud of.
Our costs and services are always transparent, and we will work with you to ensure we don't exceed your budget. Despite our competitive pricing structure, we are still able to provide you with high quality fittings and fixtures.
High quality and affordable craftsmanship
Regardless of the scale of the project, you can expect only flawless work from our team of professional and licensed tradespeople. We have worked on both domestic and commercial projects, and have positioned ourselves as one of the leading renovators in Perth.
Due to our commitment to our clients, we have processes in place which enable us to complete projects on time and within budget. Our experienced team can work quickly and efficiently without ever sacrificing quality.
As a company who have been in the industry for more than two decades, we understand the importance of customer service. You can approach us anytime you need ideas on design, functionality, and safety, and be met with friendly and useful advice.
We also offer high quality products from a wide range of brands, giving you more options for your renovation project. Our flexibility of design will depend on your needs and your budget. Remember, when you choose WA Assett for your laundry renovations in Perth, you will never have to decide between affordability and quality. We give you both!
Convenient laundry renovations
The idea of renovating your home can be a stressful one. If the thought of waiting for tradespeople to turn up and left over mess is putting you off, rest assured we are different. At WA Assett we will manage every stage of the project and give you a detailed plan before commencement. This ensures that the job will proceed smoothly and efficiently, thus saving you time and money.
Our reliable team will be there as promised, and our open communication with our clients means we are always left accountable. Once your new laundry renovation is complete, we will leave the area neat and tidy. Our laundry renovation service is convenient and stress free.
Work with us today!
If you are considering renovating your laundry, WA Assett are a smart choice. In addition to the laundry room, we can renovate your bathroom or kitchen with stunning results. We have laundry design inspiration photos on our website, or you can visit one of our selection centres in Bayswater or Subiaco to browse the components in person.
Are you ready to start on a new project or just want to discuss your laundry renovation options? To request a free quote, please give us a call today at 9473 1800. Alternatively, if you prefer you can send us a message through our contact us page. Our friendly staff are standing by to assist you with any enquiries, and we look forward to working with you!