Renovating can add significant value to your home and make day to day tasks so much easier and better, but how much is too much when it comes to budget? We see people with all different levels of budget and it varies between one renovation to the next, but one thing we 100% recommend is set a budget and stick to it. This can be a challenging feat, but our 5 tips should help
Renovating your bathroom can add significant value to your house. Homes with modern or renovated bathrooms often sell at a significantly higher price than those with old and outdated rooms. Investing in a good bathroom renovation can not only improve your living circumstances but make you money as well.  However, before you start any renovation project, you have to set a clear budget and stick to it. Whether you allocate a large number of funds for your renovation, or are on the tighter side, knowing precisely how much money you have to spend and staying within that budget is crucial to the success. This can be a challenging task, however, we've put together our best tips to make it easier;
These Are Our 5 Tips to Keep Your Bathroom Renovation to Budget:
Determine Your Goals.
The first question you have to ask yourself is why you want to renovate your bathroom. Are you remodeling because it's not functional the way it is? Do you need more storage space? Or is it just tired looking and desperately needs a refresh. By establishing the goal of your project, it's a lot easier to set a budget and stick to it.
Know Your Costs Upfront.
You must have your renovation fully costed before commencing. That includes the cost up of fixtures and fittings, the labour of your renovation team plus any hidden costs. It's important to know upfront how much bathroom renovation is going to cost.
A Contract Is Key.
A contract provides practical, plain English information on the renovation contract requirements and the building process to assist both the home-owners and renovators to be aware of their obligations. Before starting your project it's always best to get all these costs written into a contract and signed off by both parties to ensure everything is understood and agreed to.
Invest In A Good Project Manager.
Yes, it may be an outlay at the start but the time and money you will save by investing in a good project manager to oversee the project will be more than worth it. The project manager is responsible for the coordination of all aspects of the work, which will eliminate most of the common pitfalls associated with doing it yourself.
Think Smart When It Comes To Materials And Fittings.
Don't just select what you think looks good, opt for functionality as well as smart design to see the value every time you use your bathroom. Bathroom styles and trends come and go, so it's important to select a style that will age reasonably well with an emphasis on functionality and is consistent with the style of the rest of your home. Bathrooms can date very easily, so often less is more with your design choices when it comes to your materials and tiles.
Don't Renovate With Regret.
It may seem like a good idea at the time to go with the cheapest quote. Or to try and save money and not go for that custom vanity or walk-in shower which would have been perfect for the space. In a year you don't want to be saying 'I wish we had upgraded to a walk-in shower'. We want you to love your bathroom and if it's out of your reach, save a bit more and do it properly when you're ready.
If you're looking at how to keep your bathroom renovation to budget or for any other tips, get in touch with our friendly sales team today to receive a complimentary estimate. To find out how we can work with your budget, call us on (08) 9473 1800 or get a free estimate today.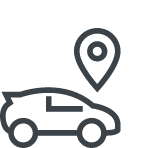 Let Us Come to You!
Contact us today for a FREE estimate and consultation with one of our experienced bathroom design consultants. We come to you!