Do you have a small bathroom with no room to move? With one of our small bathroom designs, you will benefit from more space, functionality, and style!
Renovating a small bathroom can be a challenge. A lack of space can make the room feel congested and it can be difficult to know where to start.
The good news is that with some planning and the use of clever small bathroom designs, you can still have a functional and sophisticated room. You may be looking to redesign your bathroom or ensuite for a number of reasons, and our award winning team can help you turn a tired restroom into something fresh and new.
We have compiled a list of the most common bathroom design questions from our customers, and our experts have answered them for you:
Most Common Small Bathroom Design Questions
How Do You Redesign A Small Bathroom?
Redesigning a small bathroom requires planning. You need to determine whether it will be a simple makeover or a full renovation. For example, replacing certain components such as the toilet, vanity, and shower screen will be cheaper than demolishing large areas and changing the floorplan. You may need additional services such as plumbing, electrical, waterproofing, and drywall installation.
A small bathroom will benefit from an open, streamlined design and our experienced team can help. We have two selection centres located in Bayswater and Subiaco, WA where you can view a range of options in person.
Bright lighting will make the space feel bigger and tiles and accessories should be selected with care. Look for delicate, simple hardware and fittings, and be mindful of which way any doors and cabinets open. When redesigning a small bathroom you should always remember "less is more", and choose minimalistic pieces.
What Will Make A Small Bathroom Feel Bigger?
A small bathroom will feel bigger with a few simple design tricks. Consider removing the bath and replacing it with a larger shower. If you cannot live without a bath, place it against the far wall.
You might like to avoid using a shower screen entirely and opt for an open, walk-in design instead. A door that pivots open will quickly fill up the space, and this is the same for cupboards.
Remember, any sharp corners can be a hazard and will feel bulky in your bathroom. The idea is to create as much floor space as possible, without sacrificing functionality.
How Can I Make My Small Bathroom Design Luxurious?
Just because you have a small bathroom it doesn't mean it can't be luxurious! At WA Assett we have experience in creating award winning, spacious, small bathroom designs. Modern, quality amenities will stand the test of time, and make your bathroom feel more sophisticated.
Remove any clutter and consider upgrading with luxury items such as a skylight, heated floors, heat lamps, and heated towel rails. Avoid bright colours and stick to one consistent theme. This theme will depend on the interior of the rest of your home, for example it could be contemporary, rustic, or traditional.
Slim chrome fittings and a square, rain style shower head will make your bathroom feel like a personal oasis. It is the little touches that make your bathroom feel luxurious, regardless of size.
What Size Tiles Are Best For A Small Bathroom?
The right tiles will completely change the look and feel of your bathroom or ensuite. Look for large tiles and thin grout lines as this will make the room feel deceptively spacious.
Some designers suggest laying the floor tiles diagonally, but this will depend on the type and style of tiles you use. Another tip is to have tiles going up the walls to the ceiling as again, this will create the illusion of a bigger room.
The colour of your tiles is also an important decision. Try to avoid anything bright or heavily patterned. Not only will this shrink your space, but it could impact the resale value of your home. Timeless, classic designs are typically preferred by buyers. Remember, you can always accessorise your bathroom with towels, plants, and soaps.
White tiles are always a good choice as they are light and bright, but can be difficult to clean. Other neutrals such as light grey and beige can be used if you prefer something softer. Darker tiles look great on the floor, however should be installed sparingly to the walls of a small bathroom.
How Do You Make A Windowless Small Bathroom Look Bigger?
Windows are good for letting in natural light, but if you have a windowless bathroom this can be a challenge. If installing a window is not an option, there are a few key design strategies that can help.
You can try to make the room as bright as possible with white paint and tiles from floor to ceiling. A skylight will give you natural light and is a clever addition to a windowless room.
Consider replacing your lighting with cool tones and energy efficient bulbs. Dimmable lighting can change the ambience of the room, for example you can turn it down low for a relaxing bath, and brighten it for makeup application.
Slimline, large mirrors create the illusion of space, and they can be strategically placed around your bathroom to make it feel lighter. You can even install mirror lights to enhance a windowless room. These are installed to make personal grooming in a dimly lit area an easier task.
Another lighting option is heated lamps, as these can create more light while keeping you warm during the winter months. Don't forget, bathrooms need good ventilation to reduce the occurrence of mould build up. If you do not have a window it is even more important to have an effective bathroom exhaust fan.
How Can I Fit More Storage Into A Small Bathroom Design?
You can never have enough storage, but cupboards can be bulky and take up valuable floor space. Be creative with your designs with the assistance of our bathroom renovation experts. To fit more storage consider going slim, and going high. As mentioned, opening cupboard doors can be an issue, so you may like to install shelving with no doors.
It is a small bathroom so you won't be able to fit everything, and part of keeping this space functional will be minimising any clutter. This will be easier if you have external storage such as a linen closet for towels. Every accessory and fixture should be carefully selected to ensure they are slim fitting and fit the size and shape of the room.
Shelves can be hidden behind a mirror, and towel rails can be fitted behind the door. If you prefer to eliminate the need for towel rails entirely, you can replace these with sleek, oversized hooks. Wall mounted taps can be a stylish feature while giving you additional bench space.
Can I DIY A Small Bathroom?
For those who have experience in DIY and construction, redesigning your own bathroom may be an option. However, there is a range of factors to consider and often people find it is more cost effective and time saving to hire a professional. Sometimes there will be multiple tradespeople required such as an electrician and plumber, and work should be carried out in a specific order.
To meet safety standards and ensure waterproofing and installation has been done correctly, an experienced contractor will be worth the investment. A bathroom renovation done properly can increase the value of your home and will be enjoyed for many years to come. Any underlying issues such as water damage, mould, and rust should be addressed to ensure the problems do not recur. Often DIYers will unknowingly cover up damage, rather than fixing it. Getting the job done right the first time could save you money in the long term.
Why Choose WA Assett
If your small bathroom needs a makeover, the dedicated team at WA Assett can help. As a reputable Perth business, we have 25 years of experience transforming tired old bathrooms with our sophisticated new designs. We take the time to understand the unique needs of you and your family, and can create a personalised bathroom or ensuite everyone can use. With a bathroom designer and project manager at your disposal, you can be confident of a streamlined, transparent process.
At WA Assett, we thrive on the challenge of redesigning and renovating small bathrooms. When we use our skills and knowledge to give you more space and a functional, stylish finish, we know you will be amazed by the results. With forward planning, a large selection of fittings, fixtures, and localised customer service, the hard work will be taken care of for you.
If you would like to learn more about how our small bathroom designs can fit into your home, please contact us today. Our friendly team is ready to answer any questions you have, and get you started on your renovation journey. In addition to bathroom design we can assist with modern laundry and kitchen renovations in Perth.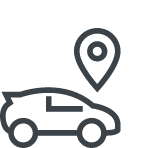 Let Us Come to You!
Contact us today for a FREE estimate and consultation with one of our experienced bathroom design consultants. We come to you!