Designing a new bathroom is a big step. A renovation is an investment, and the completed bathroom should be something you can enjoy for many years to come. It is important to get it right the first time, and create a space you truly love. The way to do this is to work with a professional bathroom designer.
A successful bathroom renovation will add value to your home, be functional for your family, and have a stylish finish. Our bathroom designer consultants can work closely with you to achieve your bathroom renovation goals.
At WA Assett, we have two selection centres where customers can walk through displays and view a large selection of fittings, fixtures, and tiles in person here in Perth. This is just one way that we can support you to design the bathroom of your dreams. To get you started, we have created the following "how-to" guide. Here we answer some of the most commonly asked design questions:
Our "How-To" Bathroom Designer Guide
How To Design A Bathroom
The best way to design a bathroom is with the assistance of an experienced bathroom designer. At WA Assett you can discuss your vision with our team and your bathroom renovation ideas, and we will transform the space into something that suits your lifestyle. We do all the hard work for you, and you can be as involved in the bathroom design process as much, or as little, as you would like.
We recommend you browse the internet and interior design magazines for inspiration and think about colour palettes that you like. Make a list of items that are essential, and non essential. Some flexibility may be required due to size constraints and your budget. Decide whether you need items such as heated lamps, a bath, double sink, or an extra large shower.
It is best to think ahead because one day you might like to sell your home. When choosing fittings or fixtures for your bathroom, stick to those that are suited to a wide range of tastes. This will increase your property value and will be a selling point if you ever decide to move.
How To Design A Bathroom Layout
If you are wondering how to plan a bathroom remodel, we can help. Once again, the assistance of someone with experience in the field can be beneficial when designing your new bathroom layout. At WA Assett, we can give you a free estimate to ensure you are happy before proceeding to the next step.
The extent to which you can redesign the bathroom layout may be impacted by a few factors. These could include your budget and any structural obstacles such as load bearing walls or beams. The price will increase if you need to knock down walls and move any key components. For example, the existing shower area will already have plumbing installed. If you relocate the shower you will require additional plumbing, but this does not significantly increase the cost in most cases.
Upstairs bathroom renovations can have additional restrictions. It may be difficult to change the layout as existing wastes are not easy to relocate.
This could well be worth it if the goal is to create extra space, but knowing what to expect before you start could prevent any unexpected, nasty surprises! Understanding what can and can't be moved is a good place to start.
For older homes, renovating could uncover underlying structural, plumbing, or electrical issues. If you are designing a bathroom and you are unsure what is beneath the surface, be prepared. Any safety issues will need to be addressed, and poor workmanship should be fixed.  
How To Plan A Bathroom Renovation
Your design layout will be part of the bathroom renovation plan, but there are a few other points to consider. Before you get started, you need to choose a reputable bathroom renovations company. Doing a DIY job isn't recommended unless you have extensive building skills, and we suggest chatting with one of our Perth bathroom design consultants instead. 
The right company will have a clear process, and at WA Assett we pride ourselves on open communication and exceptional results. As an award winning renovator in Perth, we have all the tools required for a successful bathroom overhaul. We will work with you to plan your bathroom renovation, offering suggestions, bathroom renovation ideas, and expertise as required. With years of experience, we are able to give you designer tips that you otherwise may not have considered. 
Planning a bathroom renovation requires measurements, tradespeople, and selections. Before approaching a bathroom renovator, you should have a realistic budget. When you work with our team, you don't need any bathroom design experience, as we are here to guide you every step of the way.
How To Increase The Space In A Bathroom
Trust us, because we know small bathrooms and small bathroom designs! This is one of our areas of expertise and we understand how to maximise space regardless of the size, or layout, of a room. A more functional bathroom is a common goal for our clients, and there are a range of design tricks we can use to achieve this.
Rearranging the floor space, minimising clutter, and choosing slimline fittings and fixtures will all help to create a more spacious room. Floating sinks, clever storage, and flat mirrors can replace bulkier options. While your choice of tiles won't affect your square footage, it can give that impression. For example, oversized white tiles will make the room appear bigger, and sometimes this can be enough to change the entire look and feel of the bathroom. These are just a few design suggestions, and when we customise your room you will be given a solution that suits your individual project.
How To Save Money With A Bathroom Designer
Choosing the most expensive version of any bathroom component will cause the cost to quickly soar. When you discuss your needs with one of our bathroom design consultants, it could save you a significant amount of money. As a local company, we have access to a large range of high quality fittings and fixtures, with options for any budget. 
Hiring tradespeople may sound like the most costly option, but often DIY projects need to be fixed by a professional. Getting the job done right from the beginning will see you with a new bathroom much sooner than you thought.
Due to our expertise and advice you could save time and money by selecting WA Assett as your bathroom renovator. Making changes could lead to extra costs, but you can avoid this by settling on a design before any work has commenced.
Remember, moving certain components that rely on water or electricity could require the expertise of additional tradespeople. Simply replacing what is currently there without any position relocations is usually the cheapest option.
How to Make Your Bathroom Design Stand Out!
If you have been saving up for a bathroom renovation, you will want the room to be one that you love! A bathroom is subject to daily use and will need to be somewhere comfortable and accessible for every member of your household. While you should always focus on high quality materials, longevity, and durability, a bit of style should not be neglected. Give your bathroom the "wow" factor with features that stand out.
A bathroom designer will advise you against going over the top, and instead opt for subtle touches. For example, if your favourite colour is red, say "no" to bright crimson floor to ceiling tiles and paint, and instead have a small splash somewhere in the design. A Statement piece such as an above counter vessel, a textured feature tile, or an intricate mirror will give your bathroom a point of difference.
Stick to a theme that reflects the look and feel of your home. This could be traditional, modern, or vintage. When you close the door, your bathroom should feel like a luxury escape. Our talented team can design a bathroom that rivals a 5 star hotel, making your home your castle.
How To Design An Accessible Bathroom
We are an approved NDIS provider and can transform a difficult bathroom into a more accessible one. Whether it is a home or business premises, we can design a viable solution. When designing an accessible bathroom we will work with you to create a checklist of bathroom modifications. It could be a walk in shower, grab rails, or wheelchair accessible toilet, the choice is yours.
With the goal of supporting our clients to maintain their independence, an accessible bathroom can make a significant difference in the home. With a few simple additions, life can be made a little bit easier, and the risk of falls reduced.
An accessible bathroom can still be contemporary. Just because there are a few extra safety components, doesn't mean it can't look stylish. You can choose from the same range of quality fittings and fixtures, giving you a bathroom that ticks all of the boxes!
Work With An Innovative Team
There is a reason why WA Assett is an award winning company in Perth! With our excellent customer service, a dedicated bathroom design consultant and project manager, our clients are number one.
The possibilities are endless as we customise your bathroom to meet your unique requirements. We can recommend colours, fittings, fixtures, and layouts to maximise space and create a fresh new look. A bathroom renovation will be an investment, but as something you use every day – it will be worth every penny! Why not get in touch with one of our friendly bathroom designers in Perth and get a free estimate today?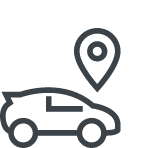 Let Us Come to You!
Contact us today for a FREE estimate and consultation with one of our experienced bathroom design consultants. We come to you!