High-Quality kitchen renovations in Perth
When we work with you on your new kitchen, you will always be kept up to date with a clear timeline for completion. We believe in open communication and our customers appreciate our transparent approach. At WA Assett we understand the importance of sticking to a budget, and will discuss the final cost prior to commencement. Over the last 20 years we have built a strong network of suppliers and tradespeople, ensuring the highest quality accessories and exceptional value for money.
Our FREE
in home estimate
and consultation
Whether you want a modern kitchen or a traditional one, our team of designers and tradespeople can deliver exactly what you are looking for. We will work closely with you to ensure that we understand what your needs are, while offering suggestions and advice. Your new kitchen can include every item on your wishlist including extra bench space, a contemporary colour scheme, more storage, and premium fittings.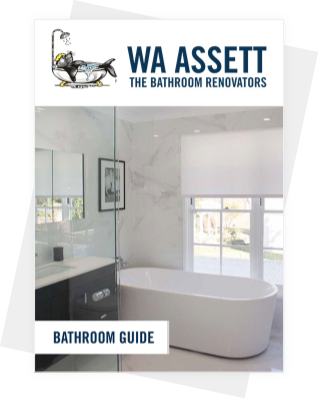 Get Your FREE Bathroom Guide
Be inspired with this free bathroom guide. It features tips and tricks from the professionals, and is recommended for anyone planning a bathroom renovation.
We'll come to you
Book your free estimate and in-house consultation with one of our experienced bathroom design consultants. We'll also come straight to you!
Call Us Now
on 9473 1800 or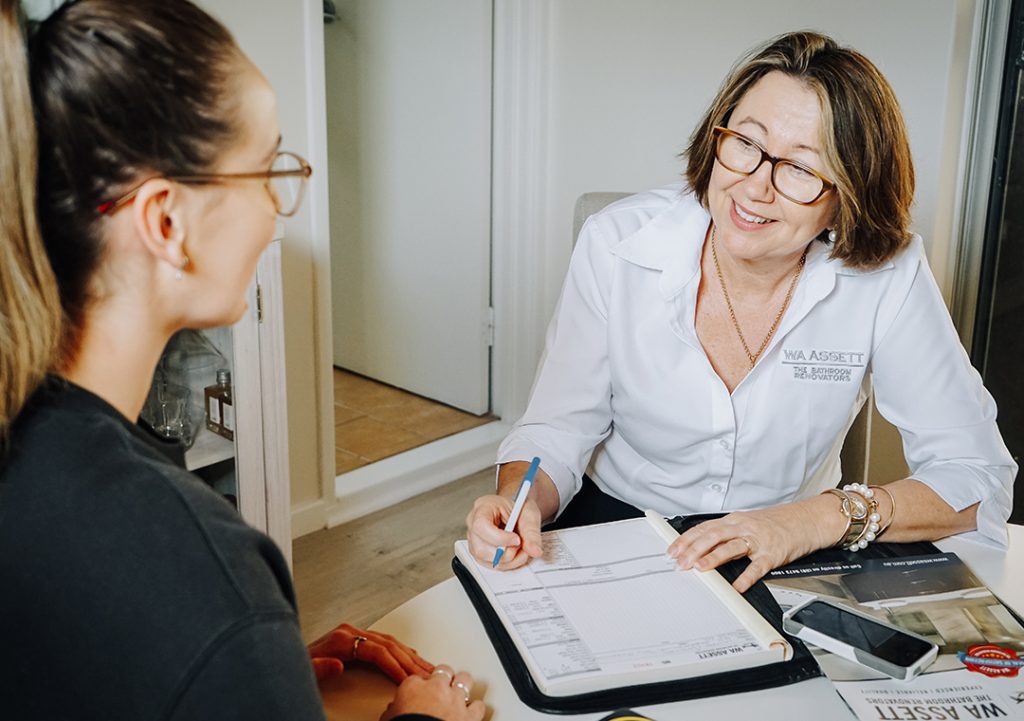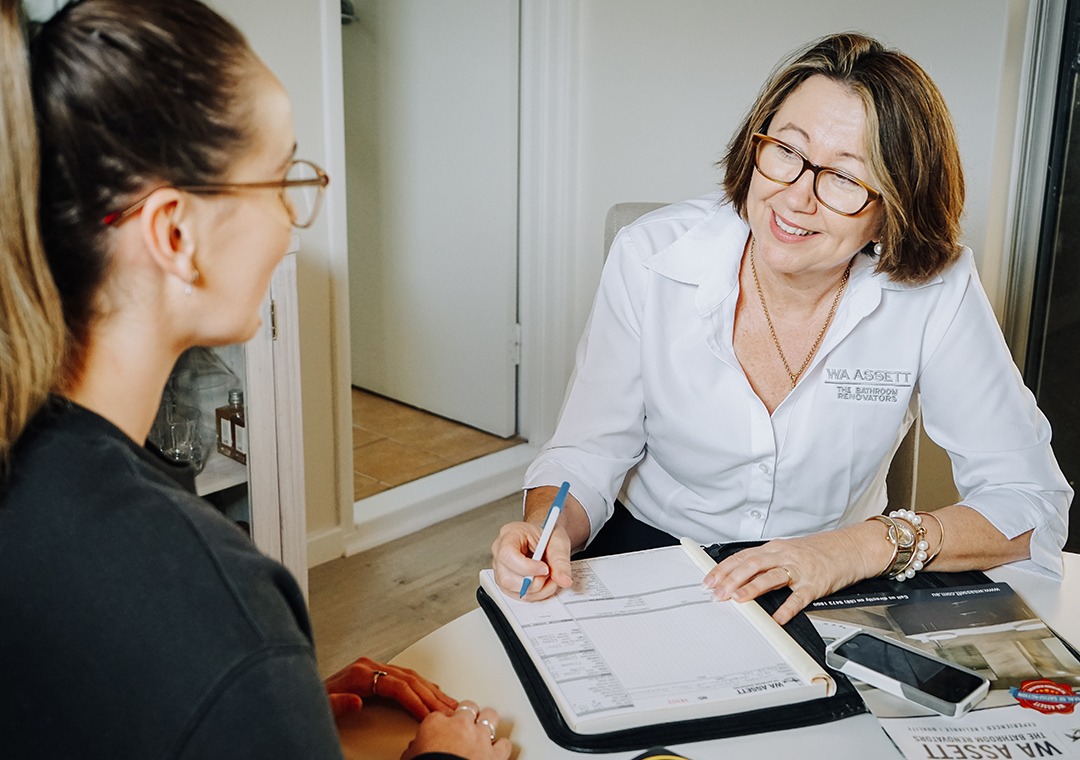 Kitchen design that exceeds your expectation
We will deliver a kitchen design that exceeds your expectations, and it will be one that will stand the test of time. You can visit our home renovation page for inspirational photos, or see us in person at one of our selection centres. We have two convenient locations including Subiaco, and Bayswater WA. With an unlimited number of elements to choose from, every kitchen we create is unique.
A balance between value and quality
We understand that every project has to meet our clients' budget considerations, but this doesn't mean that we sacrifice quality for affordability. With extensive experience in the industry, we can provide our clients with the best skilled labor and quality materials at a reasonable cost. Any savings get passed down to our customers, so you will be able to make the most from your budget.
At WA Assett we source the leading brands you want for timeless, sophisticated, and durable kitchens. Even small kitchens can be overhauled to maximise storage space and transform your home with open plan living. We pride ourselves on our ability to stay ahead of trends, and our team are familiar with the appropriate regulations. Our commitment to customer satisfaction ensures your kitchen renovation will change your day to day life for the better.
Unparalleled craftsmanship in kitchen renovations in Perth, WA
Our team of professional tradespeople have over 100 years of combined experience. This real, on the job project involvement means that the quality of work that you can expect from us is always to a high standard.
Every inch of the room will be polished, and we never leave a worksite unfinished. The dedication and knowledge of our diligent team also makes it possible for us to do great work faster, so you can save more time and money in the process.
As a local Perth company we are involved in the community as a way to say thank you for helping us to grow. We support a number of initiatives and often participate in fundraising, events, sponsorships and donation drives.
When you choose WA Assett for your new kitchen renovation you will be getting the wisdom and professionalism that come with an award winning company.
Ready to work with us?
In addition to building stunning kitchens, other services include bathroom renovations and laundry renovations. We can cater to rooms of all sizes, for both domestic and commercial properties in the Perth region. With a clear process and good communication, when we install your new kitchen it will be exciting and stress free.
At WA Assett, our friendly staff are always readily available to accommodate your request, and discuss any special features. If you would like more information on our kitchen renovation service or to request a free quote, please give us a call today at 9473 1800. Alternatively, you can send us a message via our contact us page and we will respond as soon as possible. Make your kitchen the entertaining hub of your home, with a renovation from one of Perth's leading companies, WA Assett!
What Our Experts Say
Our team of experienced renovators have compiled their top tips for creating your dream bathroom, laundry, or kitchen. Learn more about what we do, and get the answers to some of our most frequently asked questions.